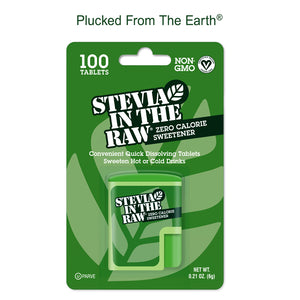 Stevia In The Raw® 100ct Tablets - Case (12 pack)
Convenient tablet form makes it simple and convenient to add to your food or beverage while on the go.
One Stevia In The Raw tablet is about as sweet as 1 teaspoon of traditional sugar without all the calories.
Stevia In The Raw is kosher certified, vegan certified, and naturally gluten free.